by in
No Place for Bravery is an upcoming medieval-themed action-RPG about a "relentless father" battling to save his kidnapped daughter from developer Glitch Factory and publisher Ysbryd Games. It has just been announced during the Guerrilla Collective live showcase, along with news it'll be heading to PC in Q4 2020.
"After the fall of humanity," a press release announces, "only a handful of survivors remain. When a warrior's daughter is kidnapped, vengeful bloodlust guides his steps. Devastate foes with brutal combos and stand firm in the face of unrelenting odds. Explore a haunting, richly textured pixel art world inspired by Norse mythology. Rescue your daughter at any cost." There's an announcement trailer below.
This story is still developing and will be updated soon, as PCGamesN works to bring you the fastest, but also the most thorough, coverage of the live Guerrilla Collective, PC Gaming Show, and Future Games Show live conferences. If you're reading this, the shows are either still live or have only recently concluded, so please check back soon for further updates, information, and analysis.
Here's a trailer: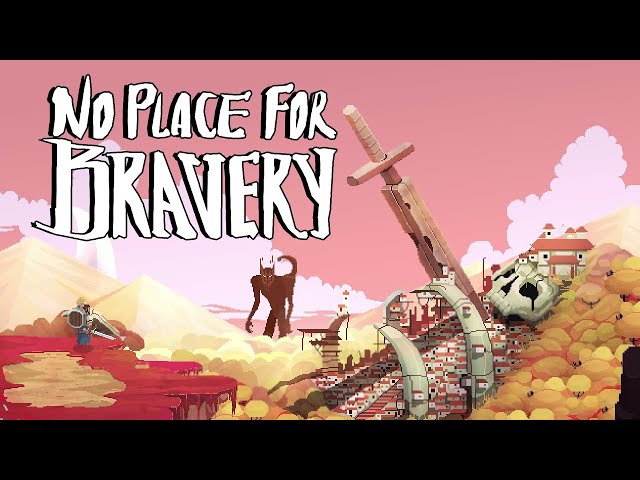 Welcome to PCGamesN – your one-stop-shop for the best, fastest, and most thorough PC gaming news coverage for the latest E3-style events. We have staff in the UK and US who are working hard to bring you the best reporting on the internet on the biggest and most exciting announcements in this continuing summer of games.
Do check around the site for more from the show, or dig into our Guerrilla Collective and Paradox Insider news roundup, PC Gaming Show news roundup, and Future Games Show news roundup for all the highlights. You can also follow us on Twitter (@PCGamesN) for an up-to-the-minute feed of all the latest announcements from the event. We'll be tweeting each story as it breaks.


#Place #Bravery #fantasy #RPG #rescuing #daughter #cost

Source link